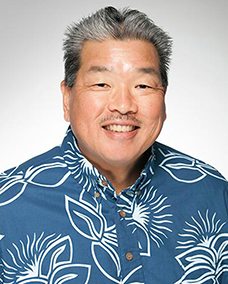 Education
Bachelor of Science, Physical Geography (specialty in water resources), University of Oregon, Department of Geography, Eugene, Oregon.
Master of Arts, Geography/Natural Resource Management, University of Hawaii at Manoa, Department of Geography, Honolulu, Hawaii.
Master of Science, Systems Management, University of Southern California, Institute of Safety and Systems Management, Pacific Region, Wheeler Air Force Base, Hawaii.
With SSFM Since 2009
Senior Project Manager,
Strategic Services Group
Dean is a deputy manager and senior project manager within SSFM's Project Manager Group, At SSFM he continues to apply the technical and management expertise develop over 2 decades working with private corporations and public agencies. Dean's particular expertise is land use laws, project entitlement and land management. He is leading a newly created SSFM Advisory Group to assist clients in all real estate matters.
Dean's professional engagements have included a long tenure with the Hawaii's Department of Land and Natural Resources where he was an analyst, District Manager for the Island of Oahu, supervising land agent, executive assistant to the chairperson, and administrator responsible for the management of all state owned lands and engineering services including water development, flood control and dam safety programs, and the geothermal program.
He served as Executive Director for the Land Use Research Foundation and a Vice President at D.R. Horton where he was responsible for the entitlements and government agreements for the Ho'opili, the first master planned community to integrate the City's High Capacity Transit.
Dean has also been SSFM Director of Operations.