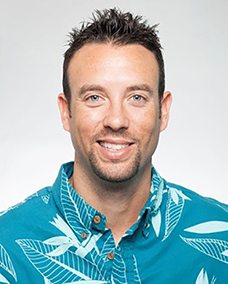 Education
Bachelor of Science,
Civil Engineering,
University of Texas at Arlington
Registration
Professional Engineer, Texas #100187
Professional Engineer,
Civil Engineering, Hawaii, #13059-C
LEED Accredited Professional, GBCI, #10564556
Transportation Worker Identification Card (TWIC)
With SSFM Since 2008
Austen Drake, P.E., LEED AP BD+C

General Manager, Hawaii Island
Associate
Two things characterize Austen Drake's professional activities – the range of skills and experience necessary to fill multiple roles at SSFM, and his deep commitment to the island of Hawaii. Austen serves as Deputy Manager of SSFM's Hawaii Island operations. He also manages almost every project SSFM undertakes on the island – from rodeo arenas to major roadway projects.
Austen is also a Senior Project Engineer responsible for planning and design of civil engineering projects across all of the Hawaiian Islands. For larger undertakings, Austen manages a collaborative team of SSFM planners and civil engineers. The $80 million widening of Queen Ka'ahumanu Highway is typical of the kind of project Austen has managed and designed since joining SSFM.
Austen didn't just happen to show up at SSFM's Hilo office. Describing himself as a highly motivated person, he chose to move to the island of Hawaii because "It's the ideal place to raise my family and indulge in my interest and love for the ocean and outdoor adventures." Austen was educated and spent the early part of his career in Texas, and interviewed with most of the leading firms when he arrived in Hawaii in 2008. He picked SSFM because "When I interviewed with SSFM it was clear they were, far and away, the most progressive company on the Islands. I appreciate working in a place where you can make a name for yourself if you work hard."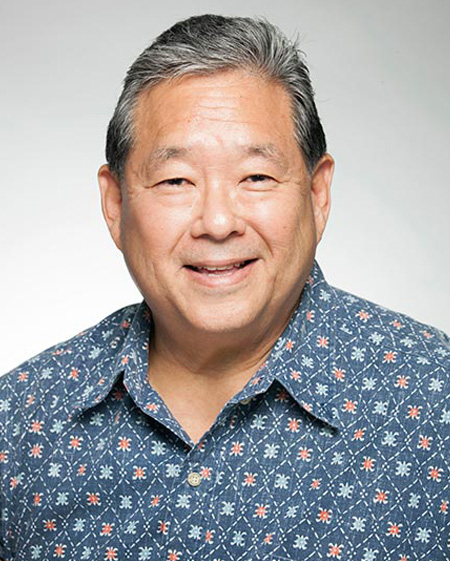 Michael P. Matsumoto, P.E., FACEC

Mike joined SSFM International in 1968 as a newly graduated structural engineer. In 1976 he was appointed principal. Through his tenure with the firm Mike has served as its Secretary, Treasurer and Chief Operating Officer. He was appointed SSFM's President/CEO in 1997 and is currently responsible for all aspects of the firm's practice. Under Mike's leadership SSFM has experienced tremendous growth, with the addition of offices on all of the Islands and successful expansion throughout the Asia-Pacific region.
Mike's professional experience includes management and design of structural and civil engineering projects within all of the firm's markets, from the Diamond Head Terminal at Honolulu International Airport, Interstate and the H-1 Keehi Interchange, to resort projects such as the Four Seasons Hotel and Sheraton Redevelopment on Maui.
As a certified organizational and technical peer reviewer. Mike has conducted peer reviews of engineering firms for the American Council of Engineering Companies (ACEC), the Council of American Structural Engineers (CASE), and the Structural Engineers Risk Management Council (SERMC).
Education
Master of Science, Civil Engineering
University of Illinois
Bachelor of Science,Civil Engineering
University of Hawaii
Registration
Professional Engineer, Structural Engineering, Hawaii, #2974-C
Professional Engineer, Civil Engineering, Guam, #843
Professional Engineer, Civil Engineering; Structural Engineering, Commonwealth of Northern Marianna Islands, #209
With SSFM Since 1968