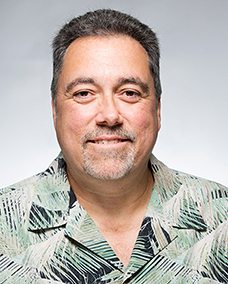 Education
Bachelor of Science in Civil Engineering
University of Hawaii
Registration
Professional Engineer,
Civil Engineering,
State of Hawaii #8657
With SSFM Since 2016
Tony Paresa is the epitome of a dedicated public servant. Before joining SSFM this year, Tony spent his entire 33 year public sector career with the US Army Corps of Engineers. He most recently served as the Corp's Deputy District Engineer for Programs and Project Management for the Honolulu District Pacific Ocean Division, and was the highest ranking civilian in the District. During that entire time, Tony never wavered in his commitment. "I considered my role in leading a public organization to be a privilege and an opportunity to improve the communities we served".
Upon his recent retirement from the USACE, Tony promptly announced "I'm not done yet" and joined SSFM as a Senior Project Manager. His reasons were twofold—one was to simply take on the new challenge of succeeding in the private sector after his long and successful public sector career. The other reason, he says, was to "bring the awesome capabilities of SSFM to people who really need it."
During his tenure at USACE, Tony managed a staff of nearly 350 professionals and oversaw implementation of major projects throughout the Pacific Rim, including the $330 million Ala Wai flood control project on Oahu. That background has prepared him extremely well for his new role managing implementation of some of the most complex projects taken on by SSFM.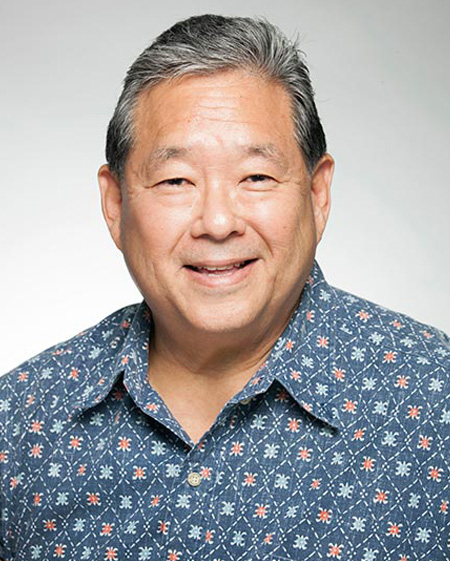 Michael P. Matsumoto, P.E., FACEC

Mike joined SSFM International in 1968 as a newly graduated structural engineer. In 1976 he was appointed principal. Through his tenure with the firm Mike has served as its Secretary, Treasurer and Chief Operating Officer. He was appointed SSFM's President/CEO in 1997 and is currently responsible for all aspects of the firm's practice. Under Mike's leadership SSFM has experienced tremendous growth, with the addition of offices on all of the Islands and successful expansion throughout the Asia-Pacific region.
Mike's professional experience includes management and design of structural and civil engineering projects within all of the firm's markets, from the Diamond Head Terminal at Honolulu International Airport, Interstate and the H-1 Keehi Interchange, to resort projects such as the Four Seasons Hotel and Sheraton Redevelopment on Maui.
As a certified organizational and technical peer reviewer. Mike has conducted peer reviews of engineering firms for the American Council of Engineering Companies (ACEC), the Council of American Structural Engineers (CASE), and the Structural Engineers Risk Management Council (SERMC).
Education
Master of Science, Civil Engineering
University of Illinois
Bachelor of Science,Civil Engineering
University of Hawaii
Registration
Professional Engineer, Structural Engineering, Hawaii, #2974-C
Professional Engineer, Civil Engineering, Guam, #843
Professional Engineer, Civil Engineering; Structural Engineering, Commonwealth of Northern Marianna Islands, #209
With SSFM Since 1968